...that today is the first day of the month again ans so it means we have to perform the traditional #SPUD power up action!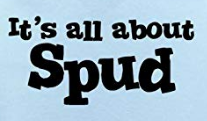 This time I did not have the chance to buy some STEEM at Bitvavo but I have found the way to get some extra funds at the Steem-Engine wallet in order to add more stake to my traditional power up by selling some earned tokens there.
So, I have managed to collect a total of 65 STEEM this time which is not so much compared to my last two #SPUD days but also I have to say that I used to Power Up on a weekly basis in a consistent manner.

All in all, during the last month I have Powered UP a total of 530 STEEM which I mainly bought at a very low price so, I spent really very little of FIAT to get an increase of my stake of around 8%, not bad at all...

Have a good day and don't forget to joint the SPUD action, More stake = More power!!!!