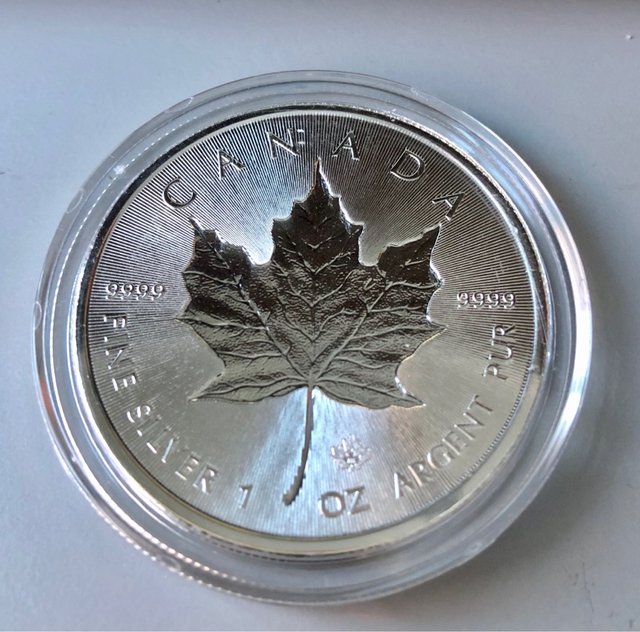 I just got this nice looking coin in the mail today and I thought I'd share it on here! I found an alright price on eBay and I thought I'd add it to my collection because I don't have any and it's an iconic coin.
I believe 2018 is the first year the Royal Canadian Mint applied their secret MintMark coating to the coin to help prevent milk spotting. Since milk spotting is a huge pet peeve of mine I thought it would be interesting to see how this coin fares over time with this new technology.
Let me know what you think of Canadian Maple Leaves!
Consider following me @dropthatcode for daily posts. Thanks!
Posted using Partiko iOS