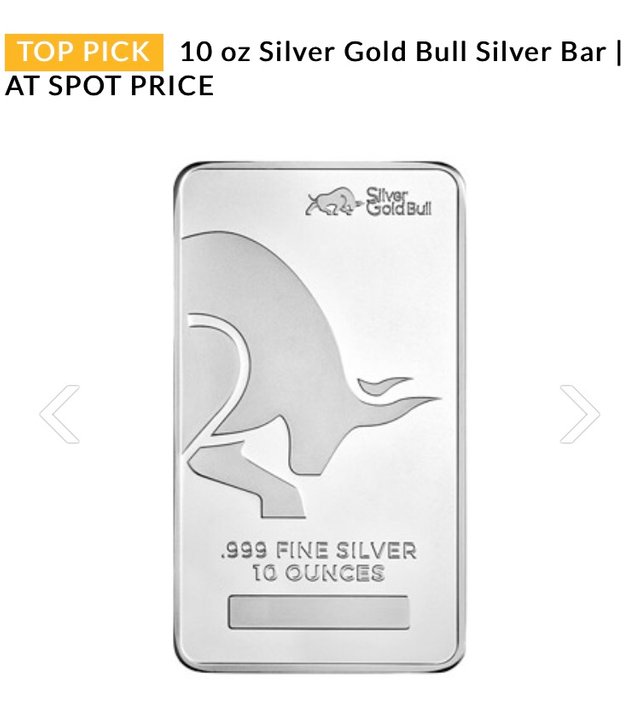 Here's another great spot silver deal that's available through a reputable online dealer. I've already taken advantage of this offer and received a nice 10 OZ bar. The deal is one per household just like the JM Bullion deal.
I try to buy as much of my silver at spot price as it's a losing trade most of the time to pay a huge premium + tax. There are many spot silver deals out there and I want to do them all!
You can find this deal at silvergoldbull.com
Consider following me @dropthatcode for daily posts. Have a good one!!
Posted using Partiko iOS