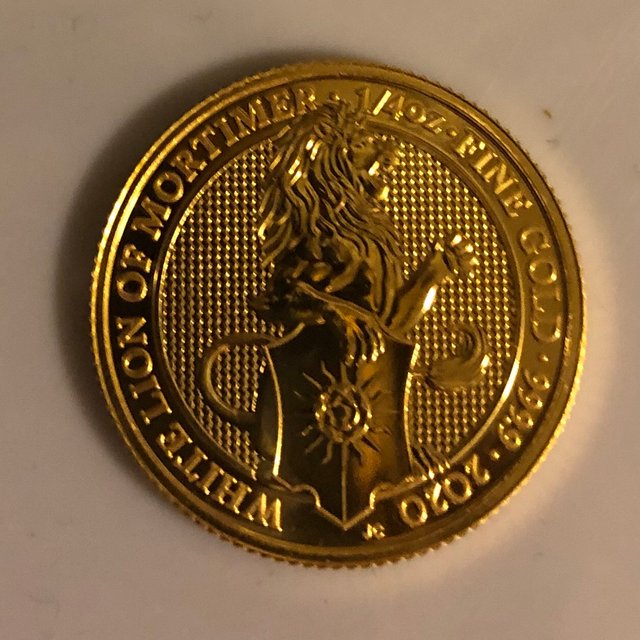 This is my latest Queen's Beast coin, a 1/4 Oz gold 2020 White Lion of Mortimer. I think it's a beautiful coin and it's in great condition, probably an ms69 if it were to be graded.
I probably will chill out on the coin purchases for a few weeks while I focus on finishing up my college semester.
I hope everyone's having a great day and let me know what you think of the coin.
Posted using Partiko iOS