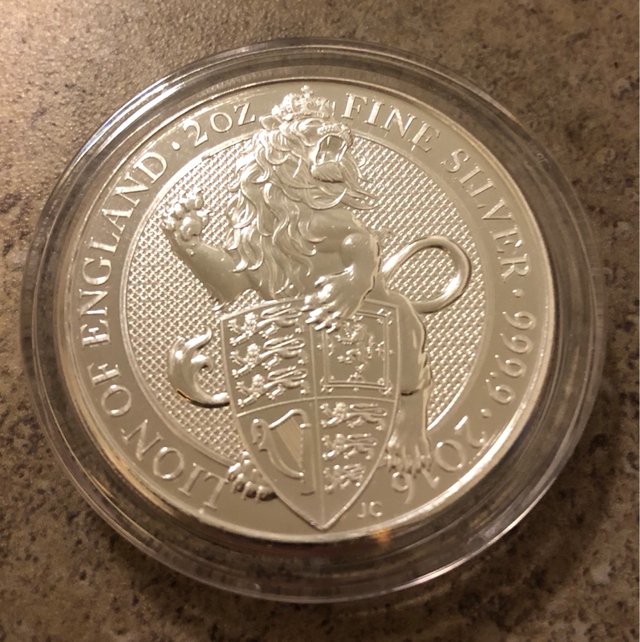 Recently I fell in love with the Queen's Beast series of coins so I bought a 2016 and 2020 version of the coin. I'll post the next one tomorrow.
This one is the Lion of England and it's 2 Oz of pure Silver. I love the design of these coins and it's cool how each year features a different animal.
It's much more interesting to me than a coin that looks the same each year. It's an elegant coin, much like the Brittania which I don't have but I may want to purchase one in the future.
Although I'm from the US there's just something awesome about the British coins.
Let me know what you think about the Queen's Beast series!!
Consider following me @dropthatcode for daily posts! Thanks.
Posted using Partiko iOS