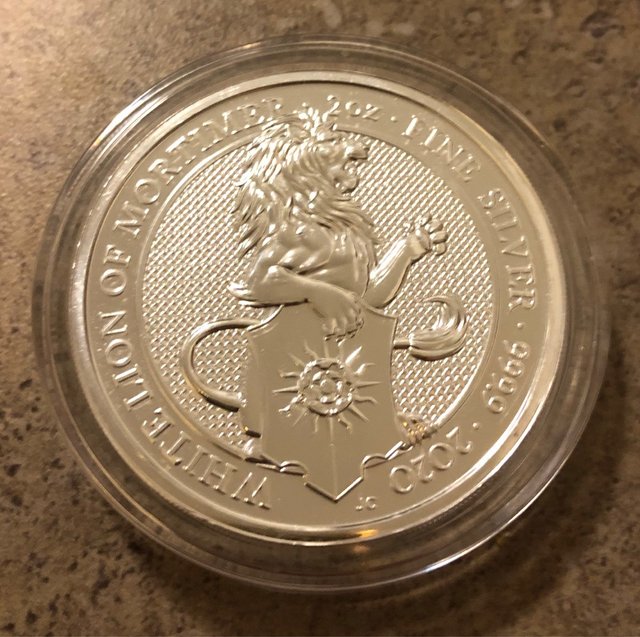 Here's the 2020 Queen's Beast coin I was talking about yesterday. It looks pretty similar to the 2016 Lion of England that I showed off in a previous post.
I like this coin a lot and I want to complete the series. I'm missing 2017-2019 so it will be quite easy to complete. I ordered a gold Queen's Beast that should arrive on Monday and I can't wait to show that off as well.
Let me know what's your favorite collectors coins are! Have a good one.
Posted using Partiko iOS