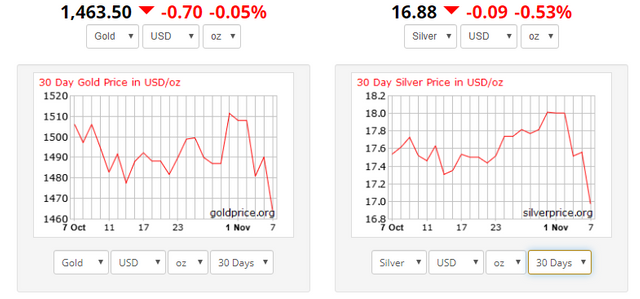 Would you look at that! About 20 days ago I made a post here that I believed gold/silver was slightly overvalued and it might drop in price in the short term. Over the last few days, this has come true and we have seen lower prices. Below is a picture that I drew on that post predicting the prices.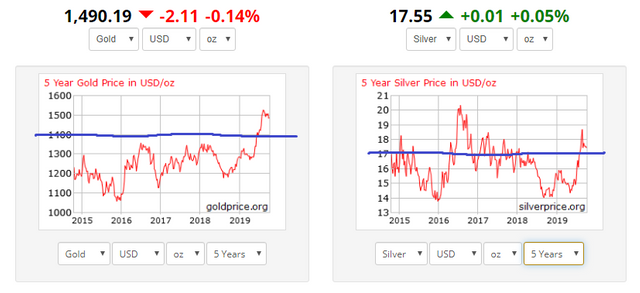 I believe $1400 gold and between $16 and $17 silver are good buying prices for me and this is where I will be attempting to pick up more of the precious metals. I have already picked up some spot silver around $18 an ounce, and I will take advantage of this opportunity to pick up some more spot silver at $16.88. Any further dips will be even greater buying opportinities.
Of course I always keep a close eye on the stock market and continue to buy quality stocks as well. This is not financial advice I am simply sharing my opinions and my experiences!
Consider following me @dropthatcode for daily content. Thanks!