I Picked Up a Statue of Liberty Made Silver Bar Today Made by Hamilton Mint in 1973 for It's Wonders of America Set...........
This 1 Ounce Silver Bar Has a Mintage of 15,000 Pieces. What I Love About Buying Older Vintage Pieces is that They Are so Much more Scarce than Just Buying Generic Modern Silver Pieces and We Can Learn About History From Silver Bars Like This...........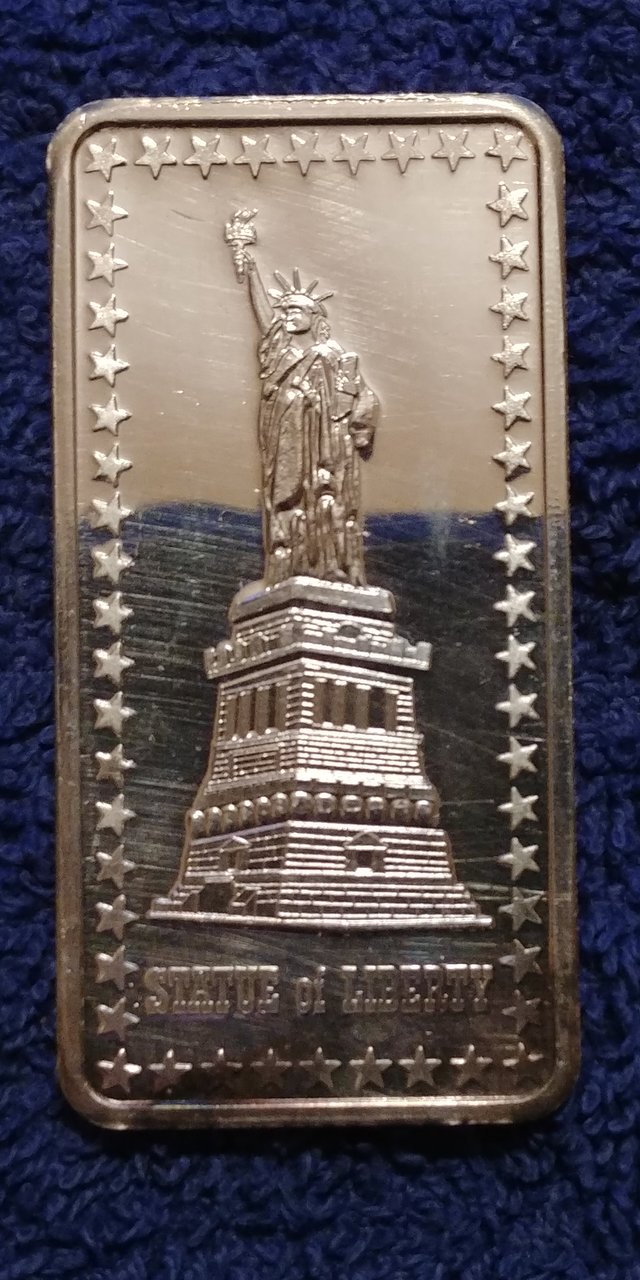 As Some of you Stackers may Already Know My FAVORITE Silver Stacker and Best Friend @silversaver888 Loves Her Statue of Liberty Pieces........You Can Check out This Link Here to See What I Mean..............
https://steemit.com/steemsilvergold/@silversaver888/i-love-the-sol-design-in-art-rounds-and-bars
Ms. Saver, as You Can see in Her Post From a Few Months Ago Has One of These Hamilton Mint SOL (Statue of Liberty) Silver Bars too..........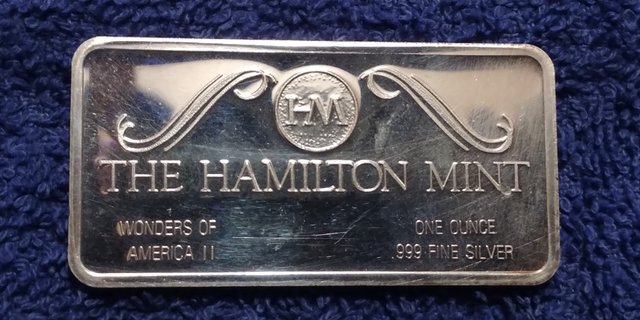 I Know She Likes The Vintage Stuff that Is Probably Why She keeps me Around, That was a JOKE, Please Laugh !
There You Have Another Day at The LCS (Local Coin Shoppe) and Another Scarce Ounce of Silver From The Past........
Have You Started Your Silver Stacking Adventures Yet ??? Let Us Know in The Comments Section and Tell Us How Much Fun You are Having Holding REAL MONEY in your Hands..........
If you enjoy content such as this then please feel free to UP Vote........
Follow me here on Steemit & Palnet @stokjockey
Also Support all of the Silver & Gold Stackers as well as #steemsilvergold !!!