I got This Beautifully Toned Silver Round Yesterday as Part of a Number of Pieces that I bought at the LCS.........
Even Though I Lived in Southern California in Orange County in 1983 I do not Recall ever Going to a Physical Shoppe Location in La Habra, California where this Silver Round Advertises DUNKOIN..........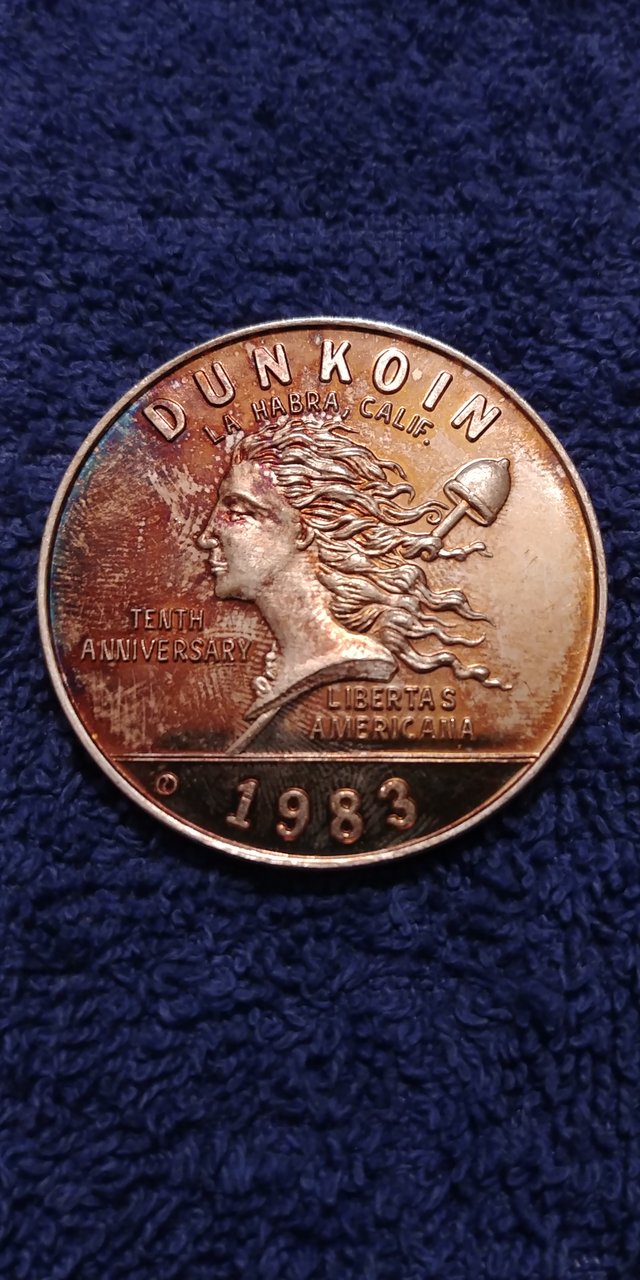 This Silver Round Has Great Colors on the Obverse from the Toning and Vintage Age of The Piece as You Can See......
Although I went to Google Images to See If I Could see a Picture of a Piece like Mine From the Same Year (1983) I did not see any Pictures so Maybe my Piece is pretty Scarce. If You have any Knowledge or Historical Information Concerning DUNKOIN in La Habra, California then Please let me know in the Comments on this Post...............
Here is That Beautiful Reverse of This Piece too..........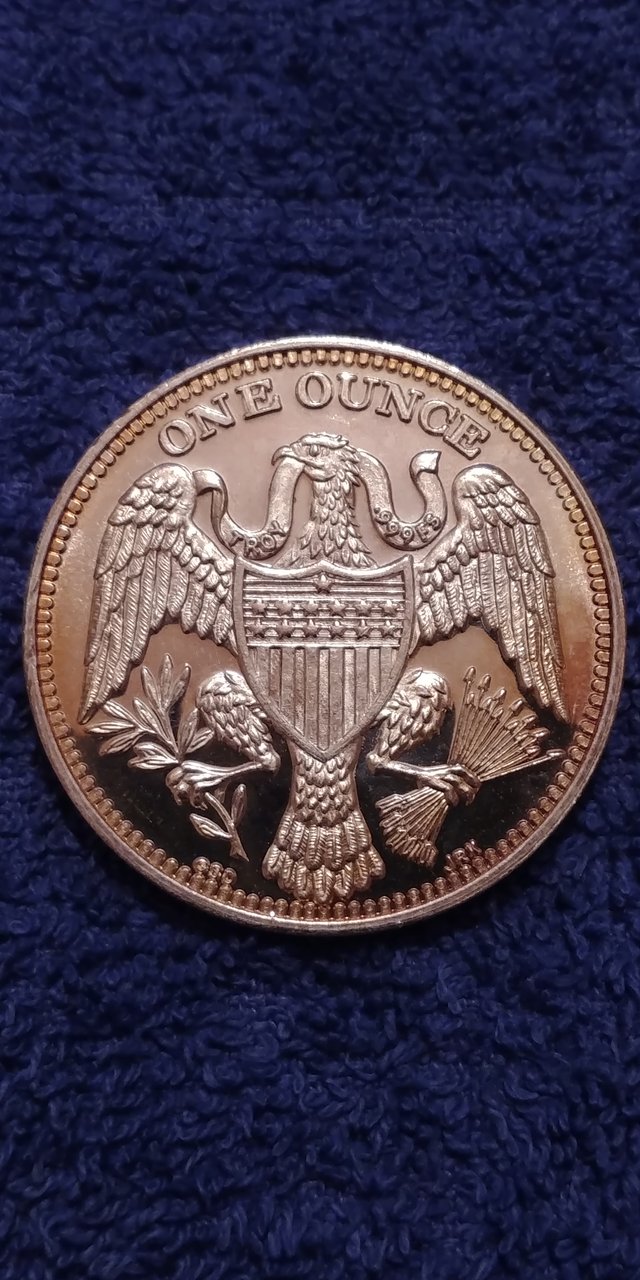 More Silver Pieces to Come in the Up Coming Week and Remember Each Sunday and Every Sunday on Steemit & Palnet is #PirateSunday..........
Arrrghh !!! So We will See You Tomorrow too Matey's !!!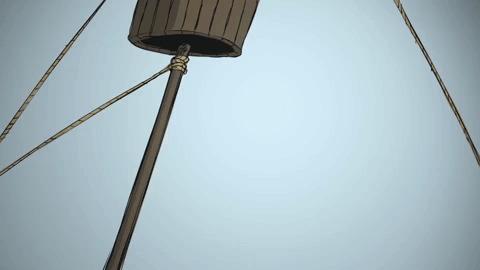 Keep On Stacking Your Silver !!!
If you enjoy content such as this then please feel free to UP Vote........
Follow me here on Steemit & Palnet @stokjockey
Also Support all of the Silver & Gold Stackers as well as #steemsilvergold !!!