Perfect Timing for This Next Silver Bar with Everything that is Currently Going on with the USA and China..........
The Year was 1973 and 1 Ounce Silver Art Bars Were all The Rage..................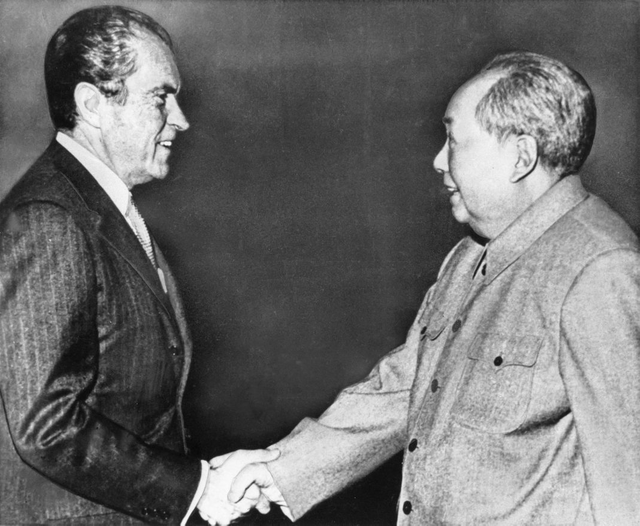 Source: Google Images
Here We Are almost 50 Years Since President Richard Nixon Shook the Hand of Communist Leader Mao Zedong in Bejing in 1972 Opening up Relationships with China........
Now lets Look at that Historic Handshake On the Silver Bar I picked Up a Couple of Days Ago.......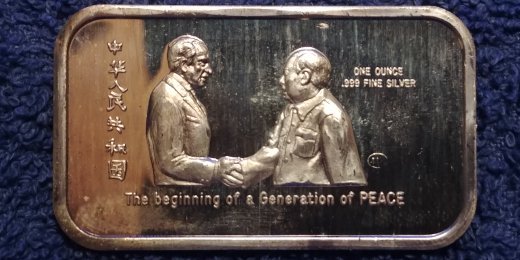 The Colonial Mint Produced 10,000 of these Silver Bars and There are a few Various Varieties. The One I am Showing You has an "M" trademark to the Right of MAO's Arm as Seen in this Picture.........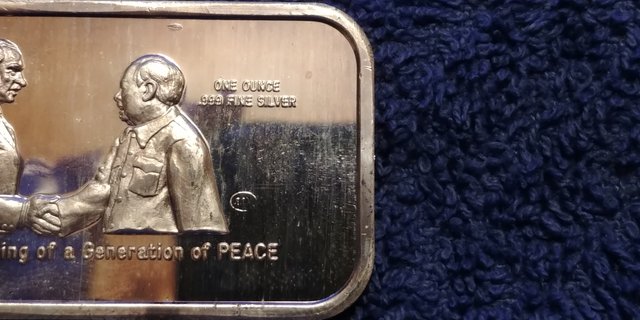 I Still Need to do a Little Research to See Which of These Nixon-Mao Handshake Bars are the Toughest to Find......
Then on the Reverse since Colonial Mint Produced 10,000 of These Bars is a Serial Number #00355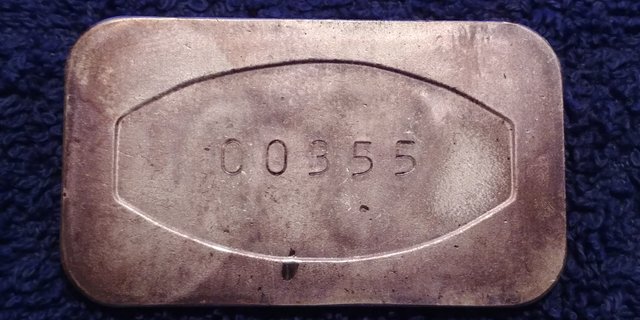 Just a Really Great Piece of History that Young People Today may not Be Aware of.........
Now It is time to also do the Tale of The Tape and See How Much She Weighs...........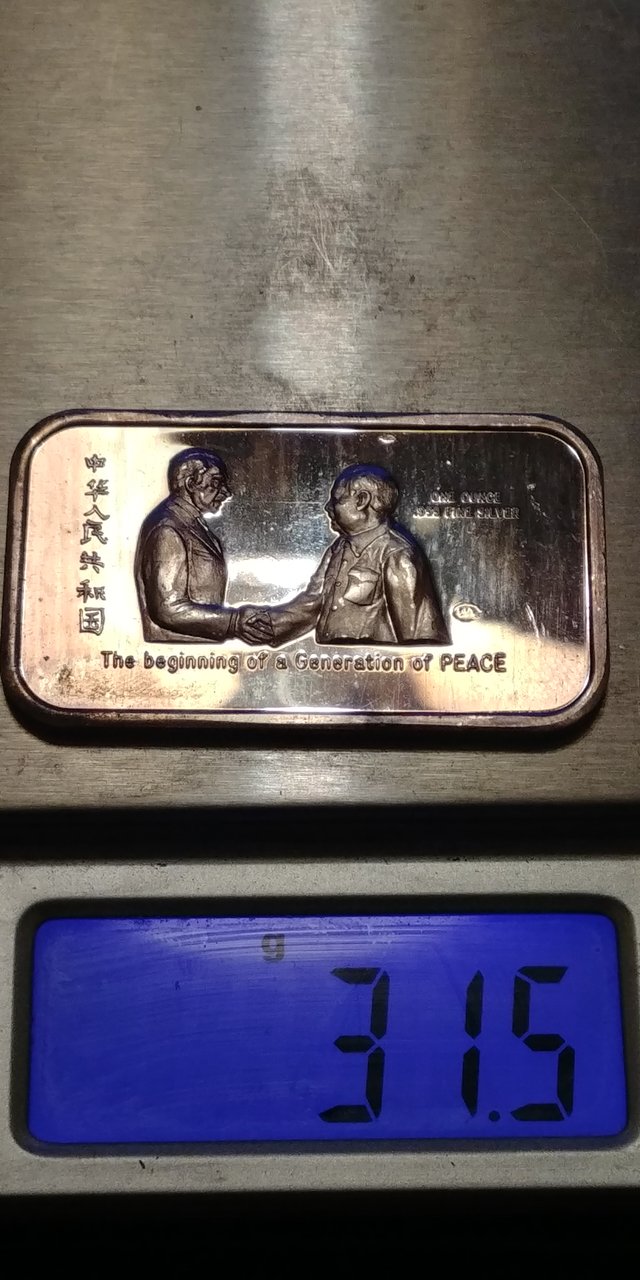 There You Go, a Little EXTRA Silver for The Money, I Like It...........
Then the Reverse Just to Double Check........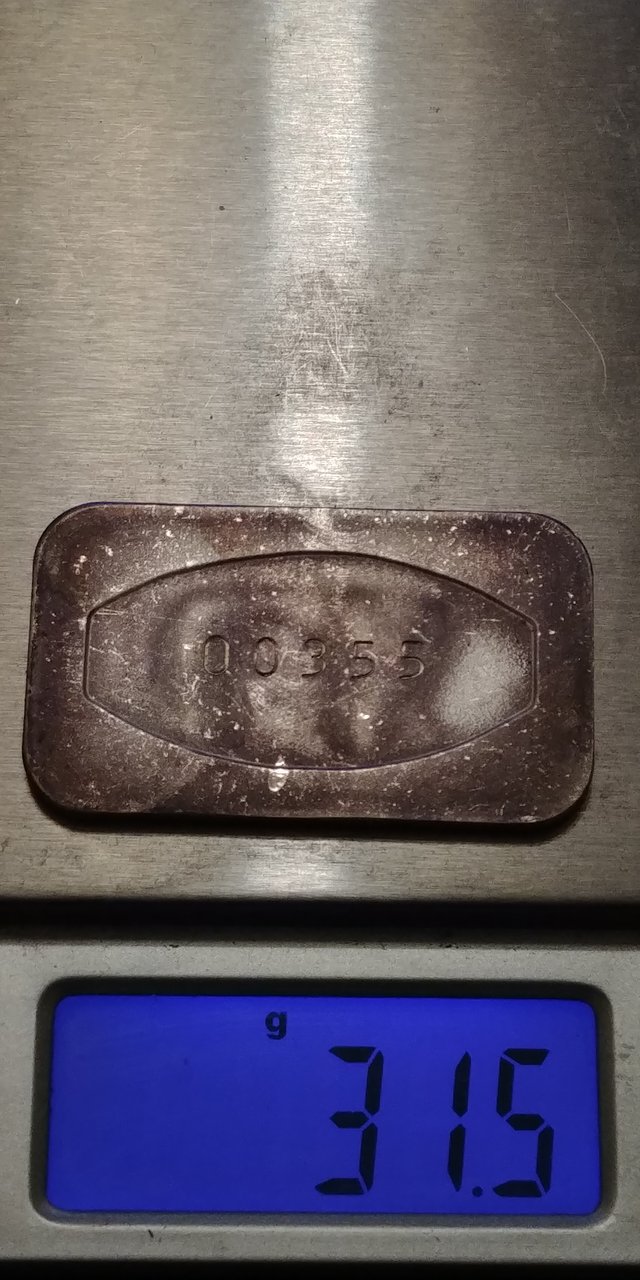 The SPOT Price of Silver on 2/12/2020 when I Post This is $17.58......
Thanks for Taking a Look at Nixon-Mao in Silver.......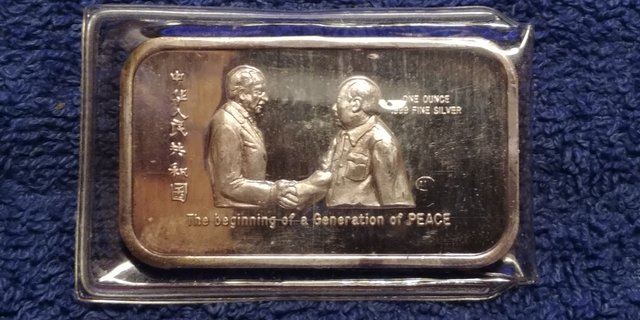 Keep Adding Ounces to Your Stack and Building Your Wealth.......
If you enjoy content such as this then please feel free to UP Vote........
Follow me here on Steemit & Palnet @stokjockey
Also Support all of the Silver & Gold Stackers as well as #steemsilvergold !!!