So, today, there is some new shiny silver peeking out of the top of my treasure chest, thanks to the
SteemSilverGold
community! A package arrived in my mailbox today from
@raybrockman
who has been working tirelessly to collect our shipment of silver from the mint, get the orders sorted, and mail packages to everyone!
THANK YOU
for your diligence and hard work, Ray...!!!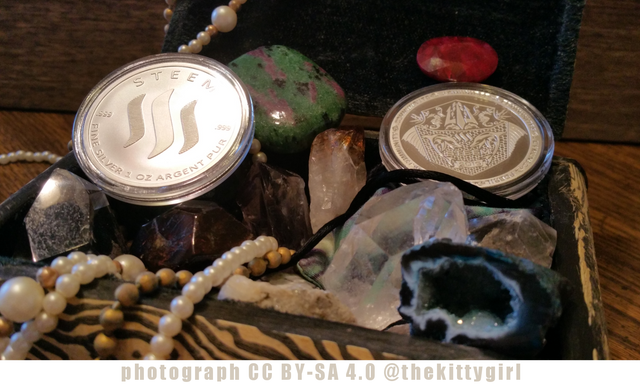 Yes, the 2019 Steem Silver Rounds that I purchased arrived, and I am certainly not disappointed! They are shiny, pretty, and definitely good quality! Silver is one of the group of precious metals, which makes it a good investment, too! This is the third year in a row that a Steem Silver Round has been produced and offered for sale.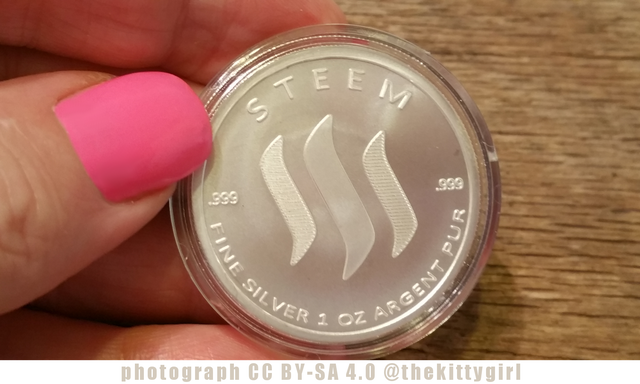 The obverse of each round features the logo of the Steem blockchain prominently in the center and clearly marked .999 Fine Silver, 1 troy ounce.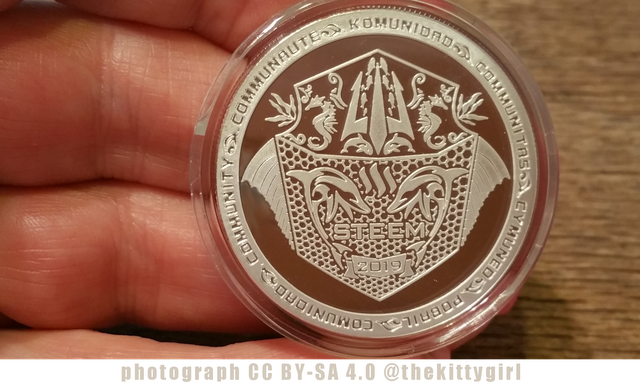 The reverse features a design by @edxserverus, which was selected from a group of several awesome entries by the members of the SteemSilverGold community in a two-part voting process.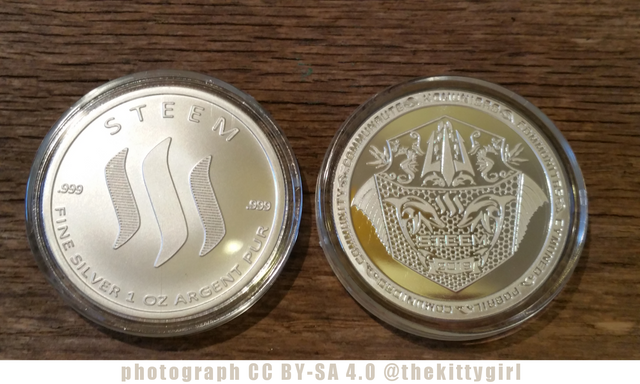 The production was undertaken by North American Mint and I think they did a fine job of producing a crisp and attractive round for us!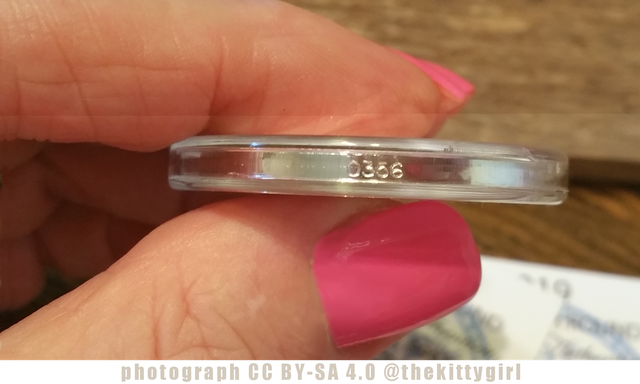 Each of the rounds comes with a Certificate of Authenticity (CoA) and is edge-numbered to correspond to the number on the certificate. Some folks chose certain numbered rounds (I think numbers 1, 69, and 666 were probably the first to go 😂). I elected not to choose a number, but just take the luck-of-the-draw. I think several people wanted the same CoA number which they had last year.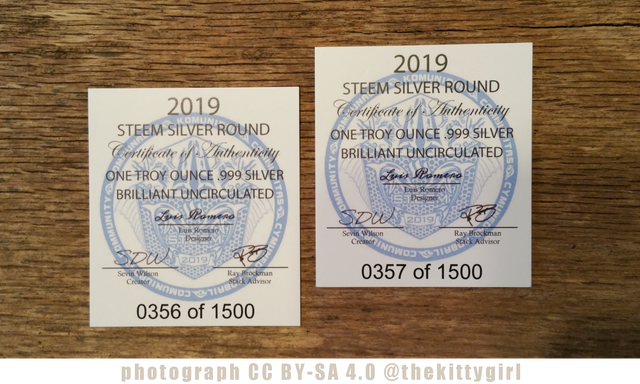 Besides these two rounds which I bought, there should be one more coming soon, which I won because of the wonderful @katrina-ariel and the heartwarming post she wrote when she nominated me. Thank you again, sweet lady!!! 🤗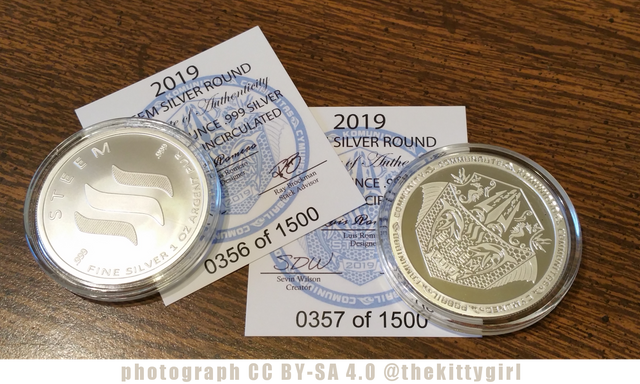 This is the third year that a Steem Silver Round has been issued, and I think it is a great way to pay tribute to our fantastic blockchain and to create something of lasting value in precious metals. Many thanks to the members of the @ssg-community for supporting this effort and making it possible! 🙌

 😊






to learn more about either of these projects, please visit: @heyhaveyamet or @steemterminal

12-Dec-2019