Summary
Don't fight the trend – wise words many investors have heard, but few listen to. A non-cyclical sector, healthcare, is struggling at the moment.
Industries like healthcare are normally non-cyclical. Effectively, that means they tend to outperform during recessions.
With aging and growing populations and advances in digital technologies, the global healthcare industry doesn't show signs of slowing down.
This idea was discussed in more depth with members of my private investing community, The Lead-Lag Report. Get started today »
I believe anyone should have healthcare. In all my correspondence - I've been saying for years - it's a right, not a privilege. - Bart Stupak
Don't fight the trend - wise words many investors have heard, but few listen to. A non-cyclical sector, healthcare, is struggling at the moment.
I've pointed out in a recent Lead-Lag Report that the healthcare sector (XLV) is under tremendous pressure. It is failing to act as a defensive sector and is struggling to decide which way it wants to go.
Industries like healthcare are normally non-cyclical. Effectively, that means they tend to outperform during recessions. So far, the current expansion we're in is the weakest with WW2. It may have been that Wall Street benefited from easing conditions, but the real economy lagged.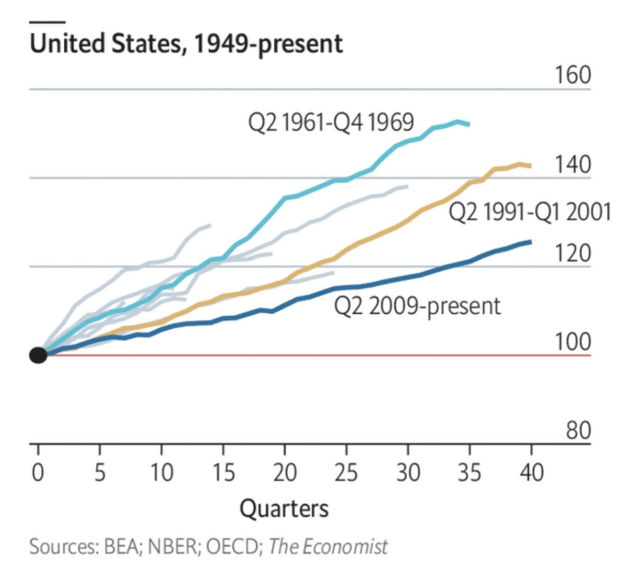 Recession signs flash everywhere. I'm not saying a recession is upon us, but an objective eye can't ignore the latest developments. Financial media makes sure no one forgets the yield curve and its inversions. The number of times the New York Times mentioned the word recession reached extreme levels.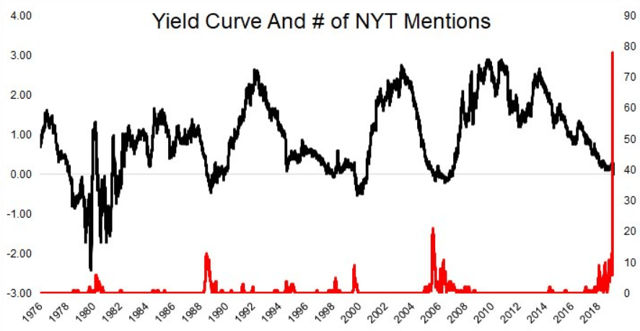 In the meantime, job openings have started to fall more markedly. Taken together with all other labor market indicators, it builds a gloomy picture.
Despite the unemployment rate being the lowest in fifty years, the employment picture begins to weaken. On top of that, JOLTS job openings declined by 123k in August - a third consecutive monthly decline. Did the measure pick for the cycle?
If all of the above is correct and points to a recession, focusing on a non-cyclical stock for clues might help.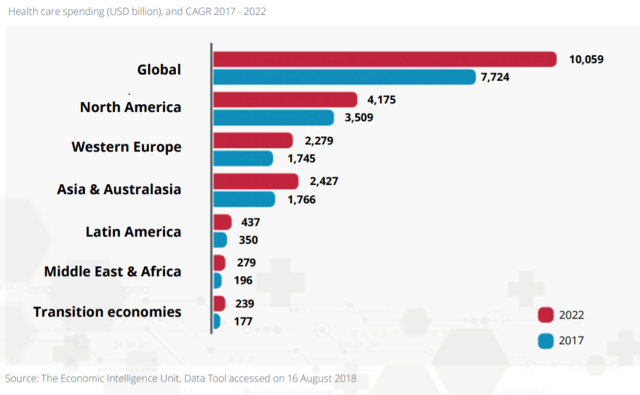 With aging and growing populations and advances in digital technologies, the global healthcare industry doesn't show signs of slowing down. Issues do exist - investing in digital transformation and innovation, maintaining regulatory compliance, adapting to changing customers' needs and expectations, etc.
Global healthcare expenditures continue to escalate. Through 2022, spending is projected to increase by 5.4% annually to over $10 trillion. With a T!
The technical picture on the healthcare sector looks bullish enough. The price forms a continuation pattern. Called an ascending triangle, it is one of the classic continuation patterns in any technical analysis textbook. A break above $94 opens the gates to over $108 with an invalidation point at $85.
---
Author Bio:

This article was written by Michael A. Gayed. An author on Seeking Alpha and founder of the Lead Lag Report.
Steem Account: @leadlagreport
Twitter Account: leadlagreport
Learn more about Michael A. Gayed on Seeking Alpha
Steem Account Status: Unclaimed
Are you Michael A. Gayed (a.k.a. leadlagreport)? If so, you have a Steem account that is unclaimed with pending cryptocurrency rewards sitting in it from your content. Your account was reserved by the Steemleo team and is receiving the rewards of all posts syndicated from your content on other sites.
If you want to claim this account and the rewards that it has been collecting, please contact the Steemleo team via twitter or discord to claim the account. You can also view the rewards currently sitting in the account by visiting the wallet page for this account.
What is Steemleo Content Syndication?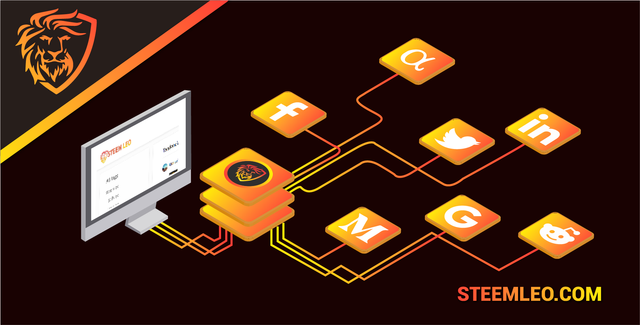 The Steemleo community is syndicating high-quality financial content from across the internet. We're also creating free Steem accounts for the authors of that content who have not yet discovered the Steem blockchain as a means to monetizing their content and we're listing those accounts as the 100% beneficiaries to all the rewards. If you want to learn more about Steemleo's content syndication strategy, click here.