Summary
As a developer, I'd always had partners. So I'd always had to use K1s from the various partnerships I operated within to file my tax returns.
REITs are much simpler in that they generate 1099s, a much more efficient way to own high-quality real estate.
It's interesting to see that unlisted real estate produced average net returns of 8.1% over the period, about 280 basis points less than REITs – or 2.8% per year.
This idea was discussed in more depth with members of my private investing community, iREIT on Alpha. Get started today »
Over the years, I've witnessed firsthand the vast wealth that can be created by owning real estate.
My mother recently retired, although she does maintain a part-time job as a real estate agent. That's not to say she's ultra wealthy, only that she created the ability to have an above-average lifestyle – especially for a single mom – while she was raising two kids.
As soon as I graduated from college (Go, Blue Hose!), I decided to immediately begin working in real estate.
Incidentally, that happened to be the same year Donald Trump wrote The Art of the Deal. Like him or hate him, let me tell you: That's one truly inspirational book for anyone who wants to make something of themselves by owning real estate. It definitely had a positive affect on me.
For over two decades, I forged a career developing free-standing and multi-tenant properties. By learning value creation from the ground up, I was able to turn a student loan (around $25,000 in 1988) into a net worth of around $30 million.
I was doing good and flying high.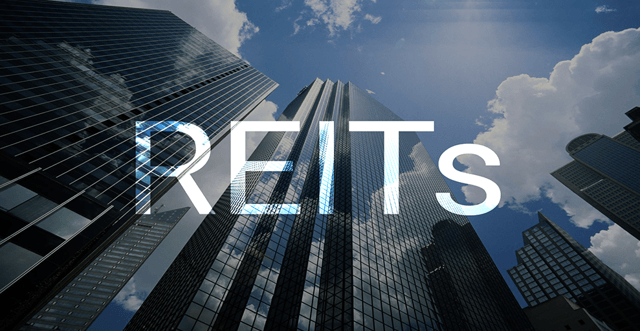 A Change of Plans
During this high-flying time, I bought and sold properties to real estate investment trusts, or REITs. So I knew what they were. But I've got to admit: I was never interested in actually owning the shares.
I knew they had exceptional cost-of-capital advantages and, for the most part, good management. However, I was much more interested in getting rich by developing private real estate at the time.
Fast forward to 2008, when the word "developer" became virtually extinct. I had lived through previous recessions, of course. Yet the "great" one turned out to be the catalyst for my new career as a real estate analyst.
If someone had asked me at the time – if they had given me the choice to proceed the way I had to after that – I would have turned them down flat.
Yet, looking back at those painful times, I can honestly say that I learned a lot from them, to the point where I can't help but consider them all exceptionally worthwhile. As Benjamin Graham recounts:
"Adversity is bitter, but its uses may be sweet. Our loss was great, but in the end we could count great compensations."
Becoming an Intelligent REIT Investor
As I began learning more about the REIT structure, I have to say - I became fascinated by the tax-efficient mechanism in which REITs must – by law – pay out at least 90% of their taxable income in the form of dividends.
As a developer, I'd always had partners. So I'd always had to use K1s from the various partnerships I operated within to file my tax returns. That can be a royal pain in the neck, let me tell you.
However, REITs are much simpler in that they generate 1099s, a much more efficient way to own high-quality real estate. That got my attention.
I also was attracted to the highly predictable dividend income they generate. As Ralph Block pointed out in his book Investing in REITs:
"What makes REIT shares so attractive compared with other high-yield investments like bonds and utilities is their significant capital appreciation potential and steadily increasing dividends."
As I began to dig deeper into the REIT platform, I was amazed to see how many investors weren't familiar with what they were and how they operated, including when it came to the repeatable income they offered. Unlike ordinary stocks that pay out dividends more sporadically, REITs are much more systematic.
Quoting Ralph Block again:
"Analysts who cover REITs are normally able to forecast quarterly results within one or two cents, quarter after quarter, because of the stability and predictability of their operating cash flows, rents, built-in-increases, and real estate operating costs."
And then there are the dividends they offer, which can be extremely effective. To say the least.
Dividends at Their Best
Everyone knows that dividend stocks aren't what you turn to if you want to get rich quick. Yet REITs can offer impressive gains nonetheless thanks to their dividends, which historically make up half of their total returns.
It's true that, "historically," they haven't been around the block as many times as other investing options. Yet they do still come complete with a well-established history of consistently raising their dividends. From the early 1990s all the way up through 2007, for instance, U.S. REITs upped their payouts at a 5.8% average annual rate.
It's true that 2008 was a less-than-impressive year for these entities. Many of them had to cut their dividends to the absolute minimum level legally allowed in order to maintain operations.
Yet as conditions improved and cash flow began actually flowing with cash again, REITs are looking good all over again. In fact, in many ways, they're better than ever having emerged from the Great Recession seeing what can happen – and knowing that they never want to do that again.
Better yet, they should keep right on producing healthy dividend growth for at least the near and mid-terms. If not longer.
---
Author Bio:

Steem Account: @bradthomas
Twitter Account: rbradthomas
Steem Account Status: Unclaimed
Are you Brad Thomas? If so, you have a Steem account that is unclaimed with pending cryptocurrency rewards sitting in it from your content. Your account was reserved by the Steemleo team and is receiving the rewards of all posts syndicated from your content on other sites.
If you want to claim this account and the rewards that it has been collecting, please contact the Steemleo team via twitter or discord to claim the account. You can also view the rewards currently sitting in the account by visiting the wallet page for this account.
What is Steemleo Content Syndication?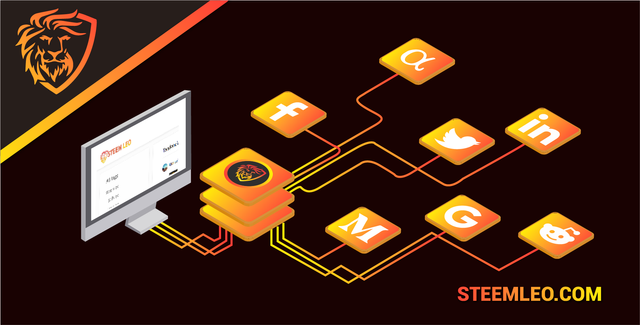 The Steemleo community is syndicating high-quality financial content from across the internet. We're also creating free Steem accounts for the authors of that content who have not yet discovered the Steem blockchain as a means to monetizing their content and we're listing those accounts as the 100% beneficiaries to all the rewards. If you want to learn more about Steemleo's content syndication strategy, click here.