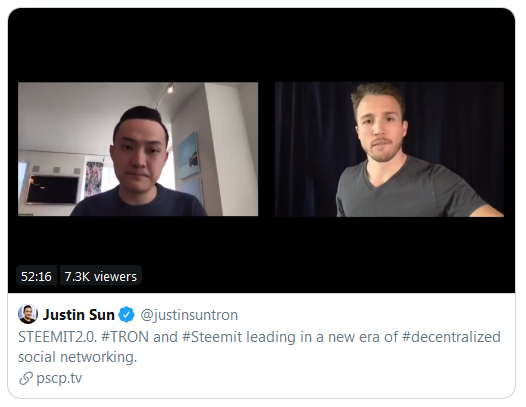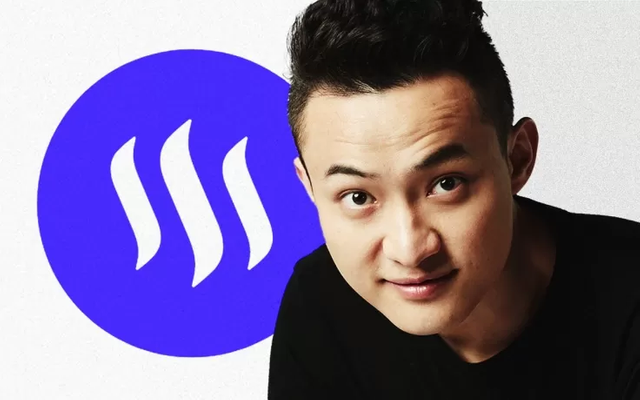 Hey guys!, join to first of all thank our love steem&tron Ambassador, current steem partner- Justin Sun Tron. His presence has been instrumental for Steem&Tron, especially with the great idea of marrying steem&tron for strong decentralization. Enough have been around our social media, Steem, Twitter, Dlive, YouTube & everywhere where the news of steem partnering with Tron is heard. We thank him for the quick & smartest LiveStream discussions on Dlive on matters pertaining this trending issue which was taking many people aback. I believe the understanding is coming into the ears of our lovely steemians who were formally confused.
The happiest moment I think all Steemians were anticipating to here from this LiveStream discussion between Justin & Ned were "No change of steem features. No Steem swap for now, and things remain as it is now." Because, many Steemians were thinking otherwise whether Justin would plan to change everything so that everything will be converted to which would have compelled many Steenians to powerdown, drain their Steem asset & valuable Steem power. And when that happens, the value would not be the same. But, clearly stated from the discussion even shows that the executives will still work, no reshafle or lay off. Thanks to Justin for his quickest decision so far to to empower steem&tron
We hope from the summary from witnesses, investors and other lovely steemians, Steem will go bullish in market this if all things being equal. The market for steem is quite normal compared to previous, steem price hitting $0.258 & being ranked at 72nd. With the presence of Justin and millions of steem fans we can top it all for steem to be one of the lovely decentralized application.
My shout is Steem & Stron friendship should bring honour to all Steemians. We are all encouraged to get ready, be on our laptops, smartphones, computers & begin creating to support Justin for this big dream come true. Thanks to everybody.