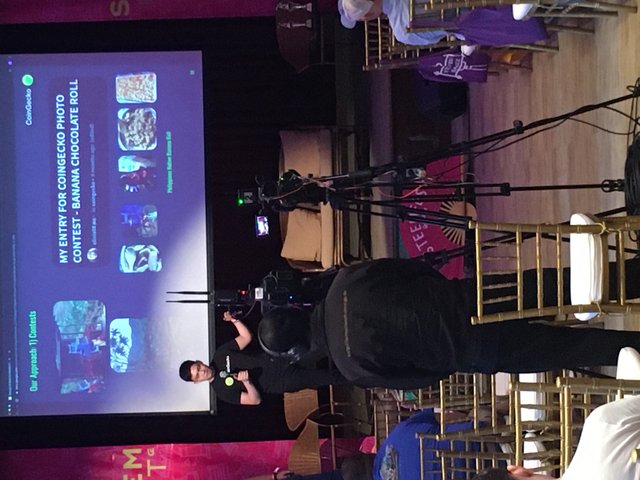 Another quick post from Bangkok in Thailand. As it appears, I will likely use up the entire trip here in Thailand on my bed and here in Bangkok.
I couldnt join any of the activities as I couldn't really afford to get to these destinations but it's all good still.

Altogether i was able to join 1 1/2 days of the Steemfest days and that is still a win. I met several steemians in person and delivered a talk too. Then, I had a roundtable of my own and joined one roundtable. Not to forget, I had one night out with steemians too. 
I will wait out the days till the 15th, with limited steem activities as among other things, my PC is bad and go back to the Philippines to use up the rest of the days in November in very serious steem activities.
I will be posting updates about steemfest then and reminiscing on my growth since the event.
I will likely have some videos to share too. Altogether, this November is a very critical month in my battles, that I would have to make the most of it.
I have thought of my dad a lot during these times and I have missed him. Seeing the food here filled with many vegetables, once again I have imagined ways to make my dad eat veggies as his staple. He has had a large open wound on his leg for years now that just never heals and if that alone can heal, it would give him giant relieve and I do think that if his meals going forward are made of mostly only veggies, it could heal.

hahaha, but how do you pad veggies and make it whole and bulky, to where it tastes well, satisfies him and he becomes content with it?
I didn't get to eat much in Thailand and well, the few times I ate some veggies here, I know how hard it can be to eat veggies everyday but also how important it can be, having looked intently at some of the people here who I am sure eat veggies like crazy. They practically use those chop sticks to pick them and munch on these things and do like 'its Paradise' and maybe it is.
I felt like dying Ill the whole time here. Hopefully one day soon, I will turn to veggies and see!
I wonder if it will inspire you @olivia08. You weren't present at Steemfest but you were discussed on the main stage of steemfest. I put up one picture with your username and post reflecting on it.
Your boy Terry